I've been thinking about starting a project lately that is interactive.

As many of you know I have been participating over at I Heart Faces.

I've really enjoyed seeing what "wonder" or "silly" means to different people.

That's what has brought me here.

I want to see what your world looks like. I want to see what different phrases or words mean to you. So I've decided to start a new project called, "MINDS EYE".

Each week on Sunday I will post a new theme here in my journal under the tag "Minds Eye". If it gets to big I will consider moving it to a blog of it's own but for now I'd like to just keep it here.

The themes might be specific like "bridge", or it might be more ambiguous like "green" which could mean the color, recycling, etc.

How do you participate?

Simple, take a picture post it to your own blog, and link it back here in the comments. You have all week. Come back and check on this post and see what other people have posted. It's a chance for all of us to get some more blog traffic, and most importantly see what the world looks like to someone else.

Any skill level of photographer can participate, there is no prize, it's all just for fun.

I am sure this will evolve as the weeks go on but for now just pass this along. The more the merrier. I am looking at setting my blog up differently so that this project is easily accessible for anyone to find. Until then play along, and like I said we'll evolve over time.

Thanks so much!

Now to the fun part!!!

This weeks theme is going to be "Bridge"! So go find a lake and take some pictures. Post them back here in the links!! I want to see your stuff.

Here is my BRIDGE!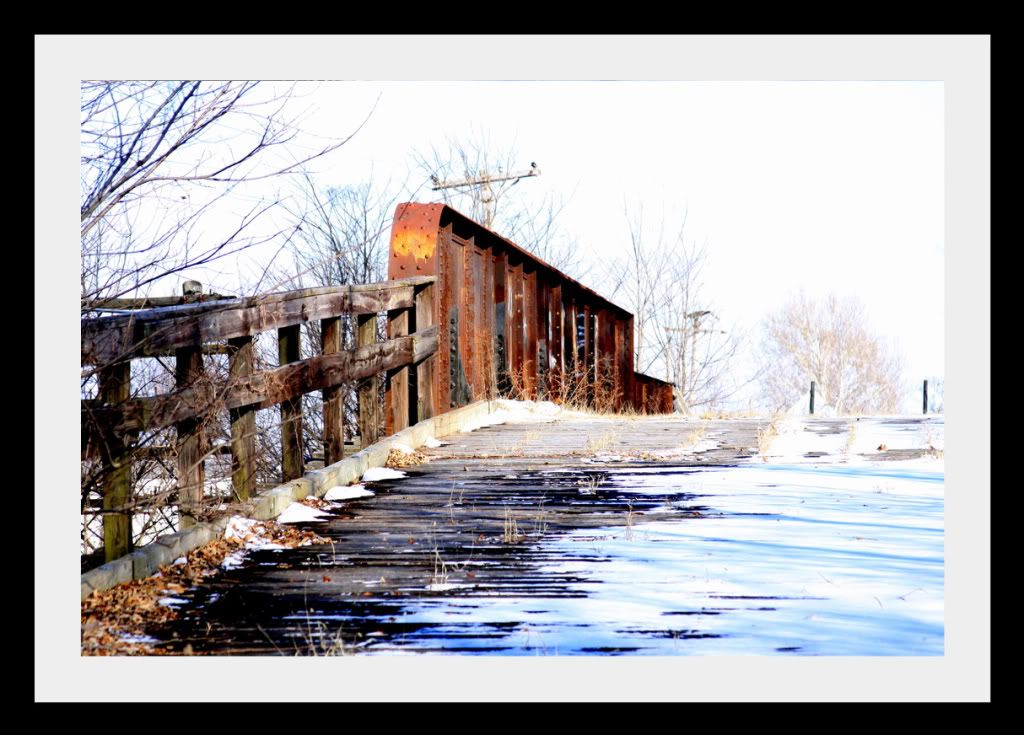 Powered by... Mister Linky's Magical Widgets.