I first heard the story of Stellan from my friend Natalie, in her blog.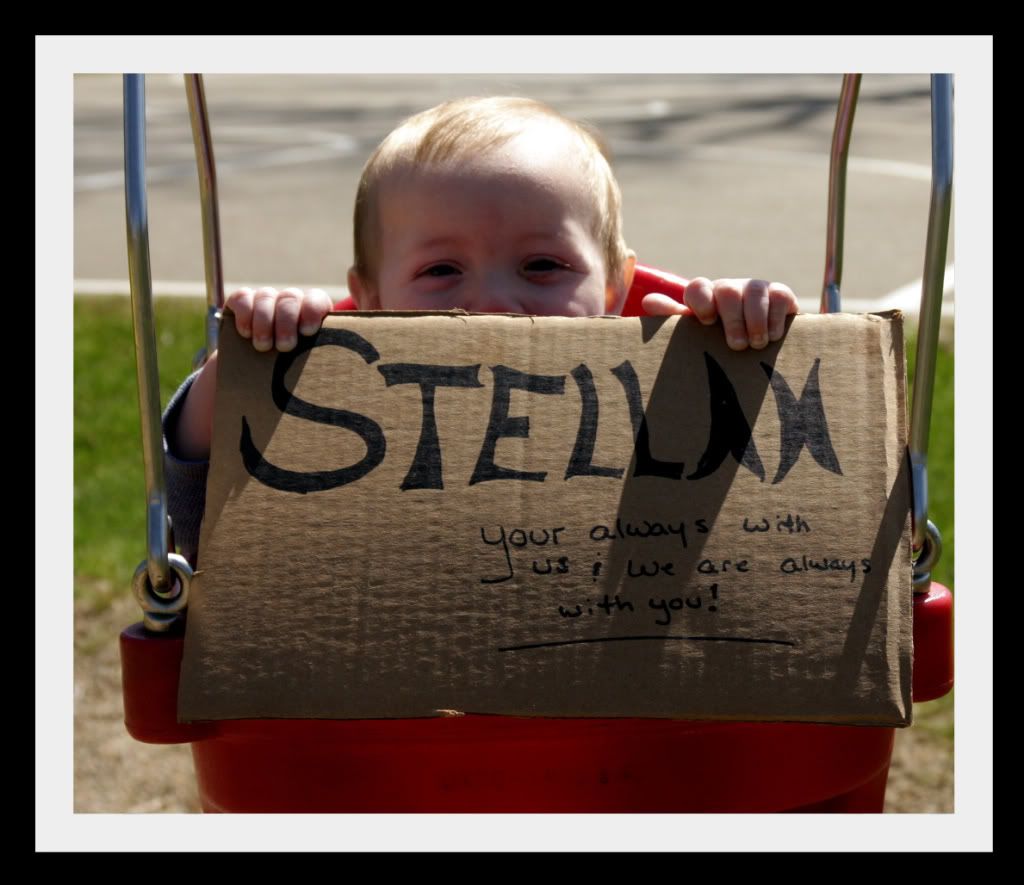 If you don't know Stellan's story you can read it here..


The short version is that little 5 month old
Stellan
was diagnosed with heart problem while still in utero. His parents were told that he would not survive birth, but he did! Not only did he survive birth but he's also made it now to 5 MONTHS!!
Unfortunately his heart is having trouble now and keeps going in and out of SVT,
Supraventricular Tachycardia.
I've been feeling very helpless. I've thought of them every day, several times a day since I first heard of his story. What i've seen is that one thing that seems to bring them a lot of joy is knowing that people all over the world are thinking of them, praying for them, loving them...people they have never met.
Several people have taken Stellan's name and photographed at the
Eiffel tower
, in
Argentina
. They have written his name in the sandy grains of beaches from
Iowa to Senegal
.
I wish I lived some place as awesome as some of these places where I could take Stellan, alas I'm just a small town momma in the midwest. So instead I've decided that, I want to show this Mom that she is not alone. Everyday so many people are in this fight with her, her family, and of course Stellan.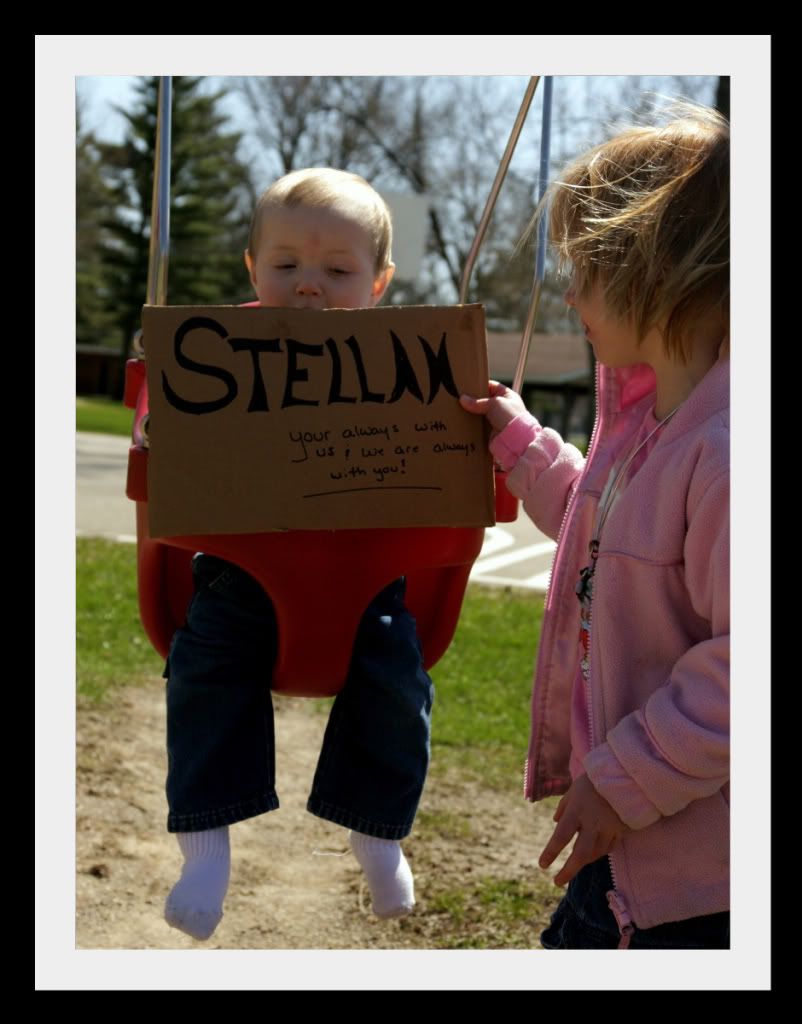 As a tribute to him, everyday until Stellan is well and and out of the hospital, I will take Stellan with us and photograph him with my family.
Little Stellan the world is watching, praying, and loving you... stay strong little man!!
Stellan : This is Caide, he's just a couple months older than you, and would like to be friends. We decided today that we would take you to the park to swing and play, just what two little boys should be doing on a playdate!