This week at
I Heart Faces
the topic is "Friends and I."
My kids entry I am going to appropriately title "Boys will be Boys, or Girls?" While over at a friends house one night the girls "attacked" the boys and put make-up on them. The "attack" portion only lasted seconds before I think the boys kind of got into it. :)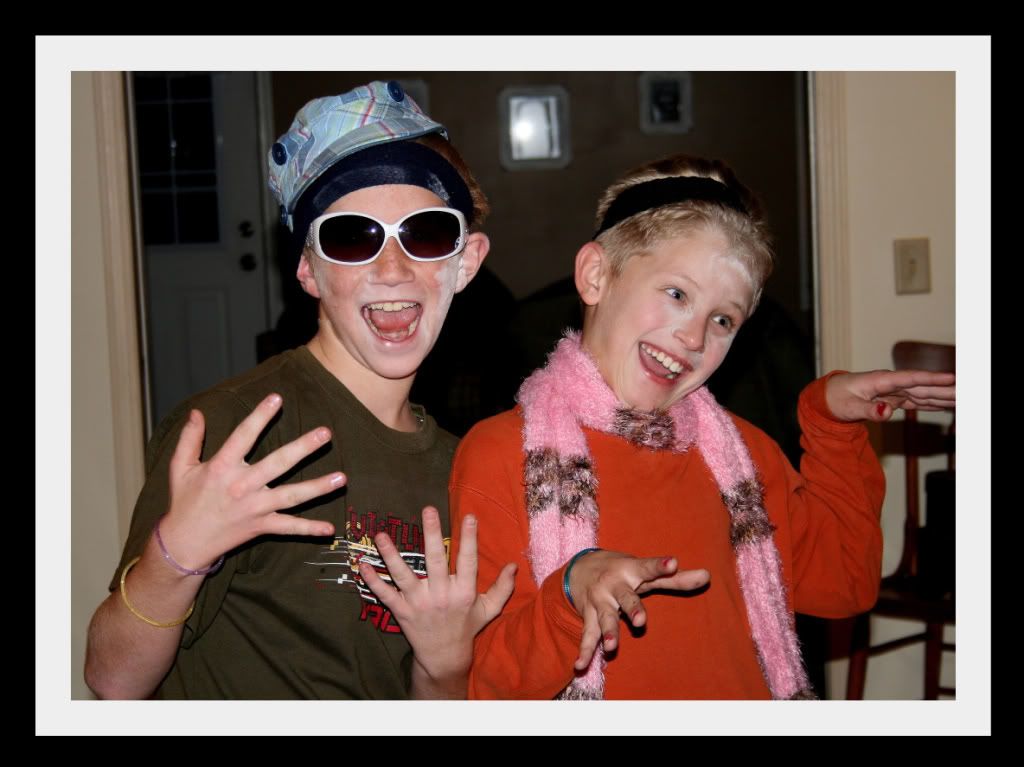 This picture comes with a very touching story. Our family is a blended family. When "my" children first met Mike and spent the day with him, my youngest son (at the time), Blayre, exclaimed, "Mike, your my bestest friend EVER!" Both Mike and I were so touched. This is the picture that represents that to us.
This was taken the first week that Mike met Blayre.