Yesterday I left you at Crater Lake National Park, remember one of the 1000 places you should see before you die?

Today, let me tell you about some of the cool things to do on your way up there.

Most of you know that we have a daughter named Peyton. Imagine her excitement at getting to cross her very own bridge. If you don't have a daughter or son with the name Peyton then this really means nothing to you at all. I, however, wouldn't miss an opportunity to brag and show more pictures of our Peyton.




Let's talk food, frankly there isn't a whole lot up there. There are a couple restaurants in the park. The one in the lodge that overlooks Crater Lake is FANTASTIC. Expensive, but FANTASTIC! That being said, it's more adult food, and not (imho) very kid friendly.

On the way up however there is Beckie's Restaurant. This quaint little restaurant with seating for 30, at most, is packed every time I've been through the area. After sampling 2 slices of pie and having a fantastic lunch with our family there I understand why.

People come from all over JUST for the pie. Specifically the Huckleberry pie that is only available late August until they run out ... (I know I know but that's the way it works).

When we went for lunch they had a very accommodating kids menu at a reasonable price. I personally had the cheeseburger, and can I say, BEST CHEESEBURGER EVER. It was soooooohooohoooo good.

This place is a must stop, even if you only have the pie. I don't care if they tell you there will be a wait (and there likely will be even at off hours) to be seated, look around the area, and enjoy the wait. You will be rewarded.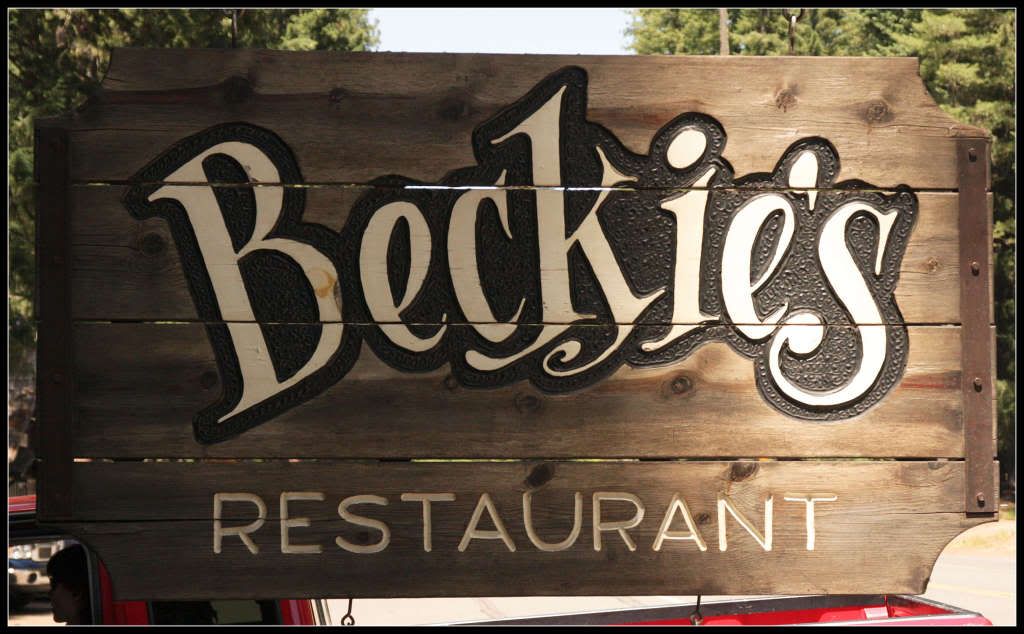 A small drive, read 500 feet if that, up the road you'll run into the Upper Rogue Valley Gorge. Here you will find cascading waterfalls, chipmunks galore, a living stump, and a great deal of information about how the entire place was formed.

This stop is something that can be as long as you want to make it. You could spend hours here or a short 30 minutes depending on your schedule. Just be sure you go! I wouldn't recommend it if it wasn't totally worth it.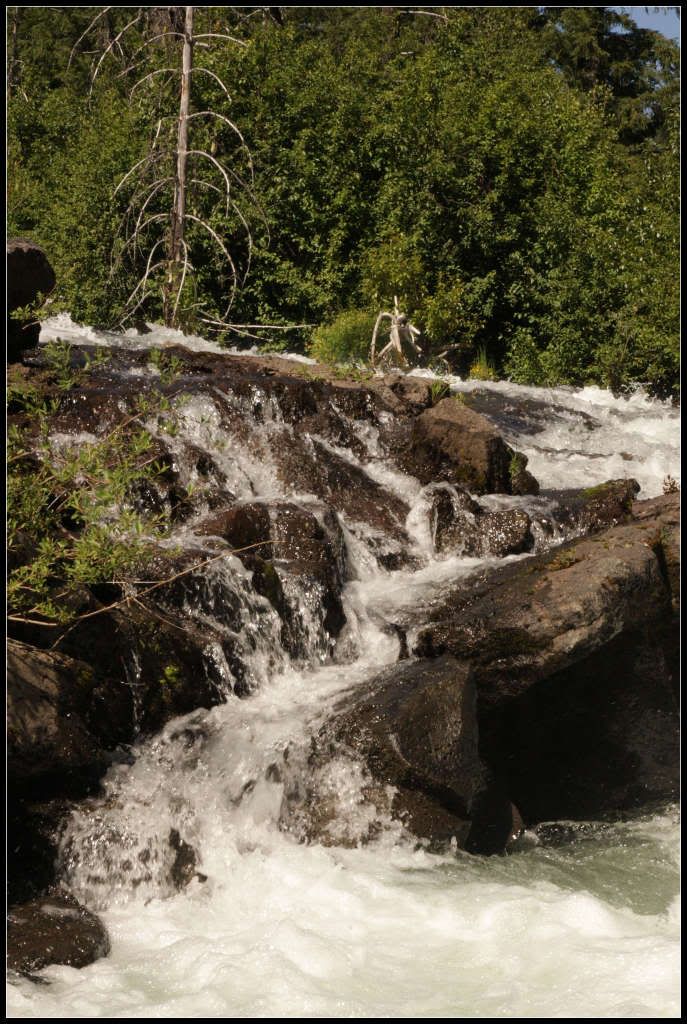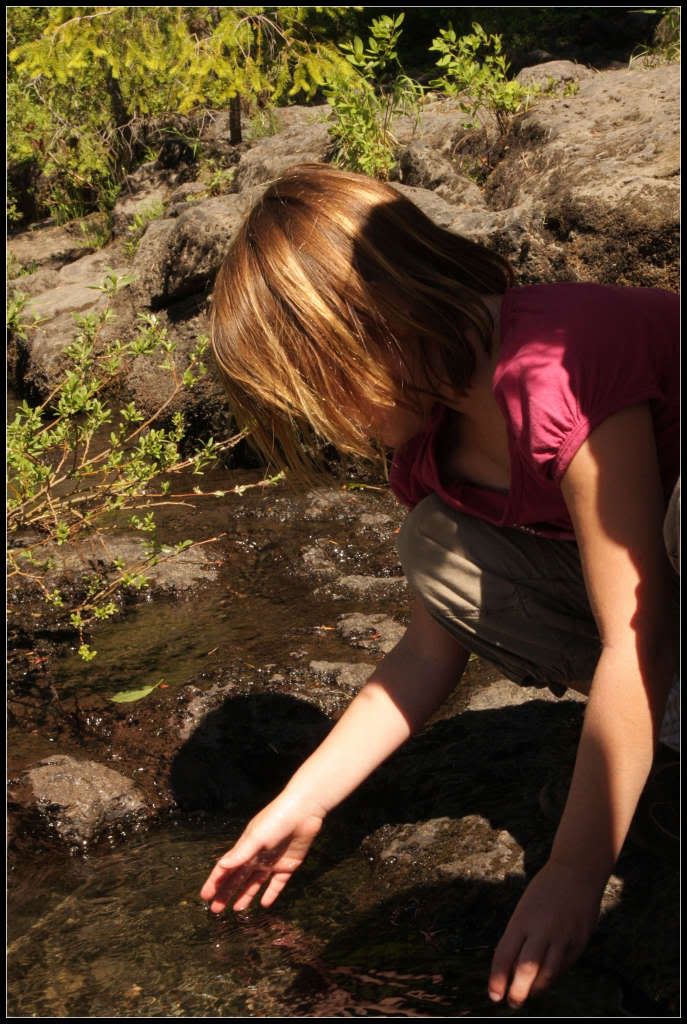 And.. because I like this picture. Mike took over the toting and had Caide in the carrier.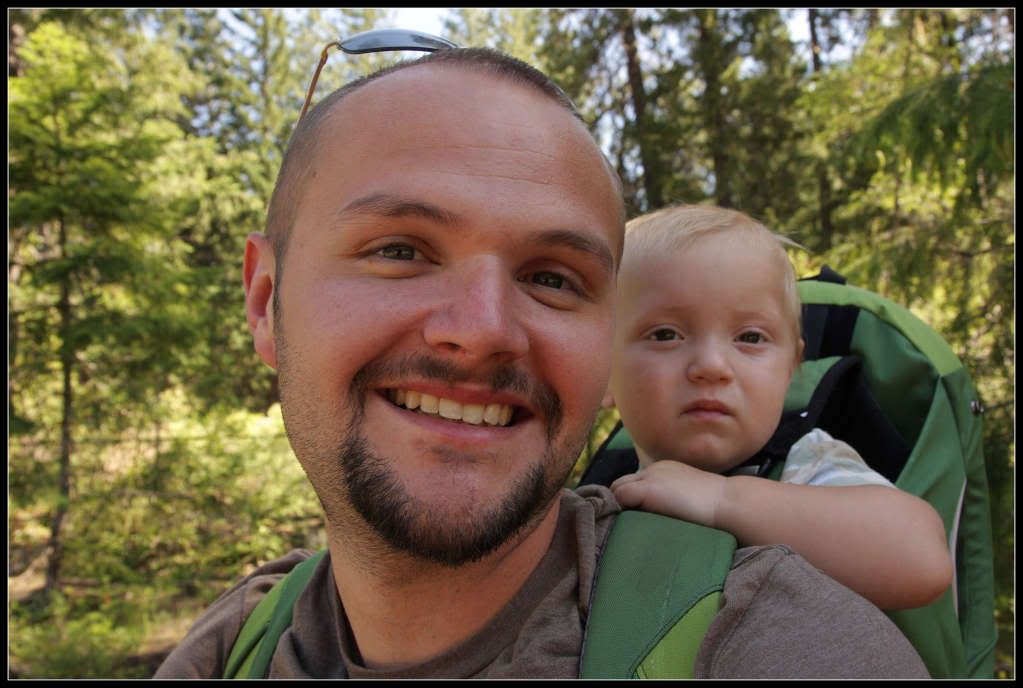 Enjoy your trip TO Crater Lake as much as you enjoy Crater Lake itself. There is so much to do, you just sometimes have to look!