Today we were out on a day trip to Lafayette for grocery and other random shopping that only the "city" can provide.

One thing I've learned more than anything else during this project is always have your camera. I almost forgot it today and actually made Mike turn around so I could grab it.

Well of course I came across things that just HAD to be photographed.

Neither items are related, other than they were both found in Lafayette.

First this... A bird that was just sitting on an interstate off-ramp sign. I'm ashamed to say I don't know what it is. A falcon perhaps? I made Mike turn into some apartment complex where I trekked over a yard, through a fence, and up to a small crick just to snap a picture of this guy.

***EDIT*** Thanks to Krysten tells me that this is a Red Tail Hawk! Thanks Krysten.***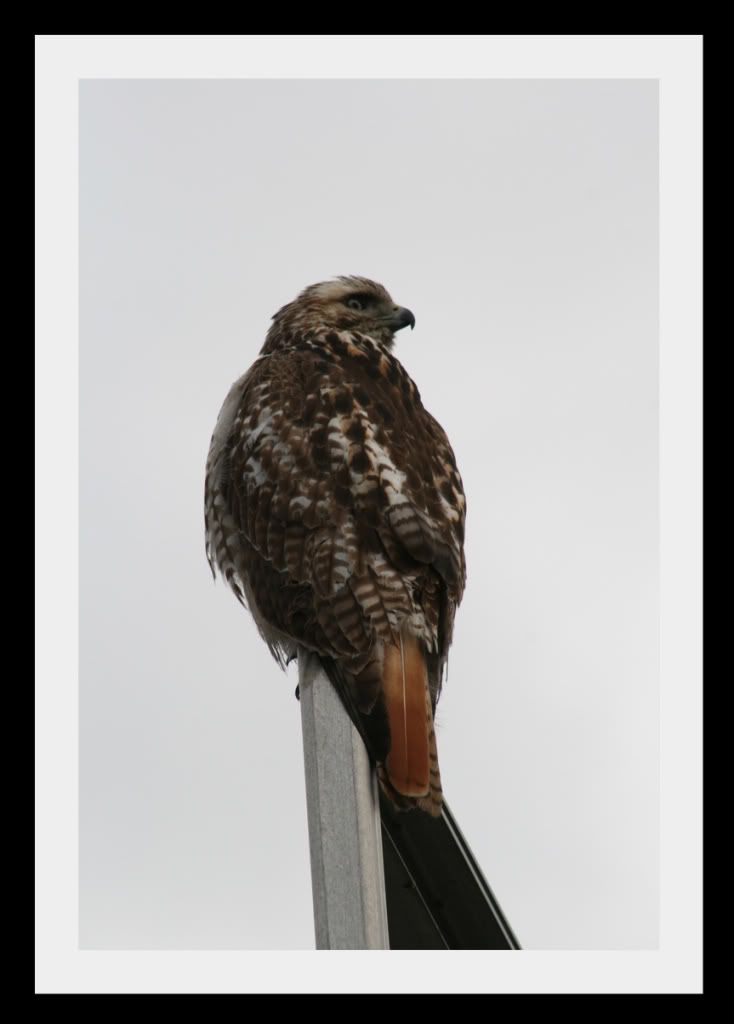 Second, this.... A pink hearse with "Meat Wagon" on the side. How could I NOT take a picture of that?