We've gotten non-stop rain for the past several days, which has caused some major flooding around here.

FORECAST...THE RIVER WILL RISE TO A CREST NEAR 15.1 FEET AROUND 8
PM THURSDAY MARCH 12 AND BEGIN FALLING. THIS CREST WOULD BE THE
SECOND HIGHEST CREST ON RECORD

This house had a boat by their front door and their cars parked by the street. The door was open, and it looked as though people were indeed living their and using the boat to get back and for to the street.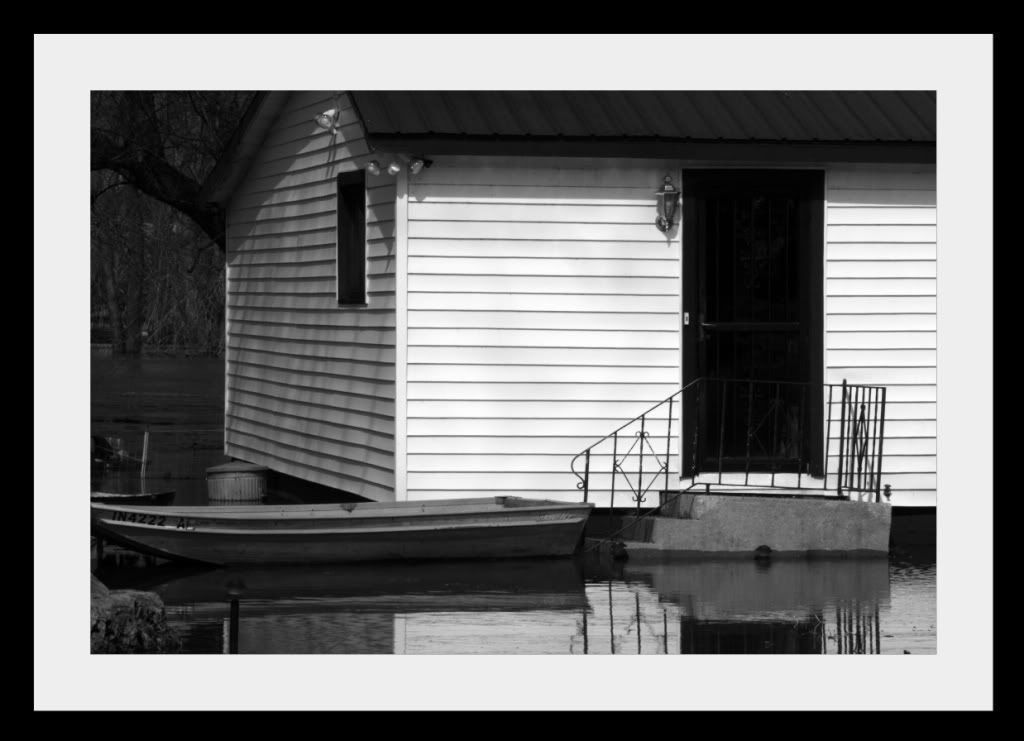 The footpath of this bridge is usually about 12 feet above water. Today it was 3-4.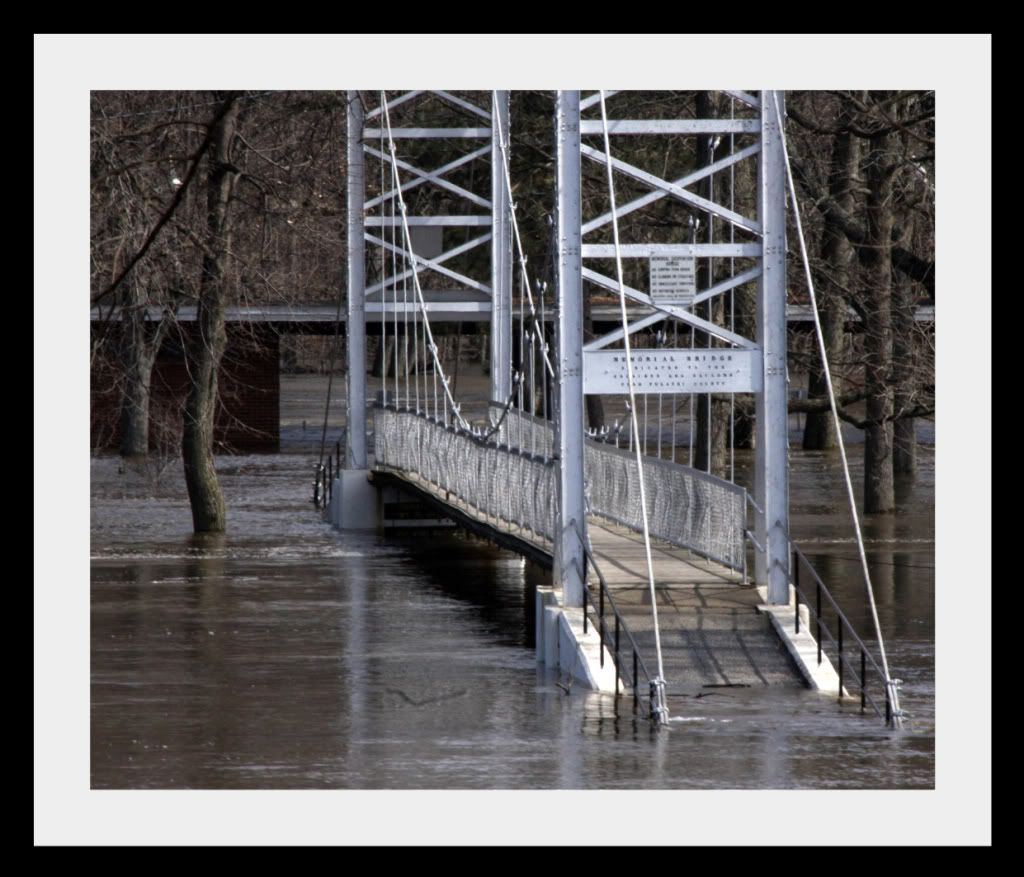 Flooded roads.